Well, I have been craving getting back to good old fashioned, hands dirty scrapbooking.
AND
then I remembered that I would have to get out all my old papers, some usable glue, then find some fabric/lace, ink that hadn't dried up and drag out my sewing machine…
AND
yes this would have required a trip to a not very close craft store to find the perfect supplies...
AND
then clean it all up again. Sigh – too much work. Now I remember why I got into digiscrapping!
So instead I went and admired others with far more dedication than I have, and set about recreating the lovely textural look I was after in a digi way!
First the inspiration - I will admit not my current style but they are so eye catching - and the textures always make me want to reach out to touch them -
How gorgeous is this one by Torsa Saha?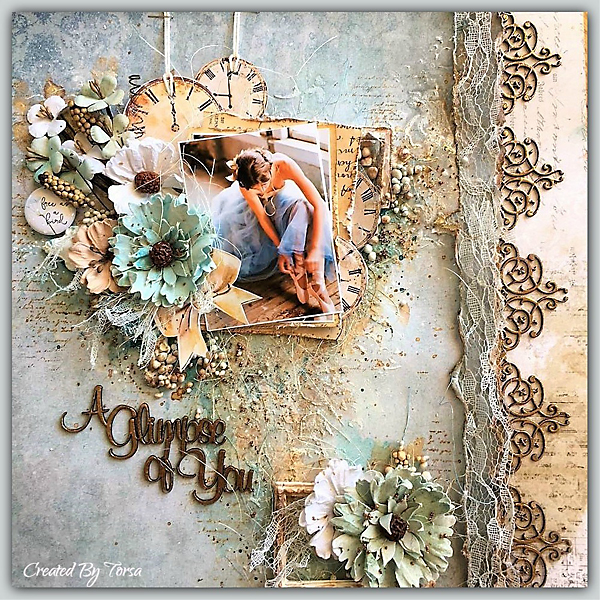 and this from Dorota Kopec - the textured and coloured paste is amazing!
Now how to translate this into our digi world?
Lots of paint, stamps, gesso, lace and fabric swatches - all readily available and the bonus is we can recolour each item to suit the page without having to dig out the appropriate ink (confession - I did love doing that when I was paper scrapping - my finger were constantly stained!) Also don't forget lots of stitching and staples. AND the most important element when it comes to incorporating depth in your work - shadowing! Go deep esp with your flower elements!
Try to keep the colours subtle and close to a natural palette for this style as well. Lots of cream, browns, blues seem to work the best.
I gave it a go - not quite as much depth as I was hoping for but it feels like it is on the right track - I esp love layering the paint with stamps for the background and will be incorporating more of that in the future.
credits:
Pure & Simple Elements
,
New Beginnings
.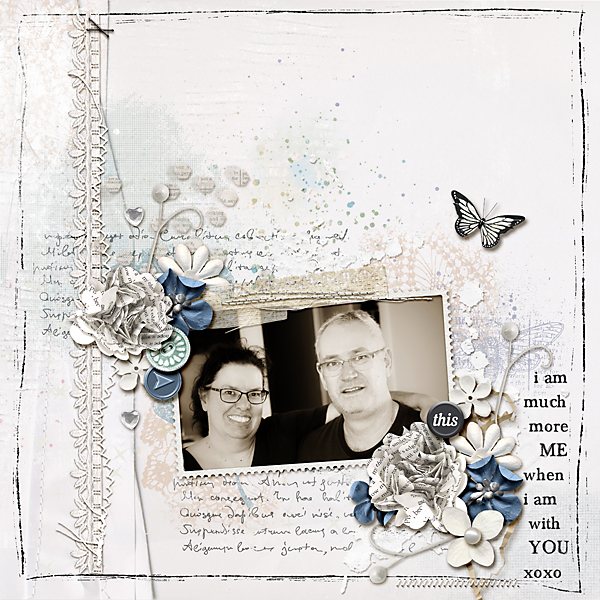 so go have some clean fun with textures, ink and lace!