Hello everyone. It's Rikkie here.
Welcome to the August blog challenge! First let's have a look at the winner of the template challenge from July. If you want to have a look at all the awesome entries for Jenn's challenge, you can find them
HERE
.
The lucky winner for this month is JLynn!!!
Congratulations Jlynn aka Tinkerbell1112!!! You have a notification on your TLP account.
All other participants also received their 25% discount coupons via their Lilypad accounts. Please make sure you check your messages everyone and if your coupon didn't come through send an e-mail to pinkreptiledesigns at gmail dot com!
Here's Jlynn's super page:
This month I have a fun challenge for you. I have been wanting to make a layout about all the stuff I am driving around in my car forever. You probably know it, you forget things in the car and then they stay forever. You have odds and ends "just in case", you are transporting stuff around. I myself have tons of things in my car for bad weather, shopping, emergency, accidents, of course some trash (yes, that, too!!) AND SO ON.
I swear if I emptied my car I'd be going up hills way faster. So, this month we are scrapping "things I am driving around in my car". In order to make it super easy I created a title wordart freebie with a quote from "Fast and Furious" (which was most probably not meant that way, but who cares).
"A real driver knows exactly what's in his car."
So the challenge is
: Scrap the things you are driving around in your car! You don't have to use the quote or the freebie, but, of course, you are welcome to it. I made it pretty big, so just resize it to suit your need. Also it is quite easy to cut it apart (in case you just want to use the car) or to recolor (parts of) it.
Just click on the preview to download.
Product tip: Check out your stash, maybe you have the Bon Voyage templates which would be awesome for layouts with a car! Link to templates:
https://the-lilypad.com/store/Bon-Voyage-Templates.html
Also, some of the girls used the kit "Check out my ride" which fits this topic perfectly: Papers:
https://the-lilypad.com/store/Check-Out-My-Ride-Papers.html
Elements:
https://the-lilypad.com/store/Check-Out-My-Ride-Elements.html
Alpha:
https://the-lilypad.com/store/Check-Out-My-Ride-Alpha.html
This is what the awesome Pink Ladies created:
by marilyn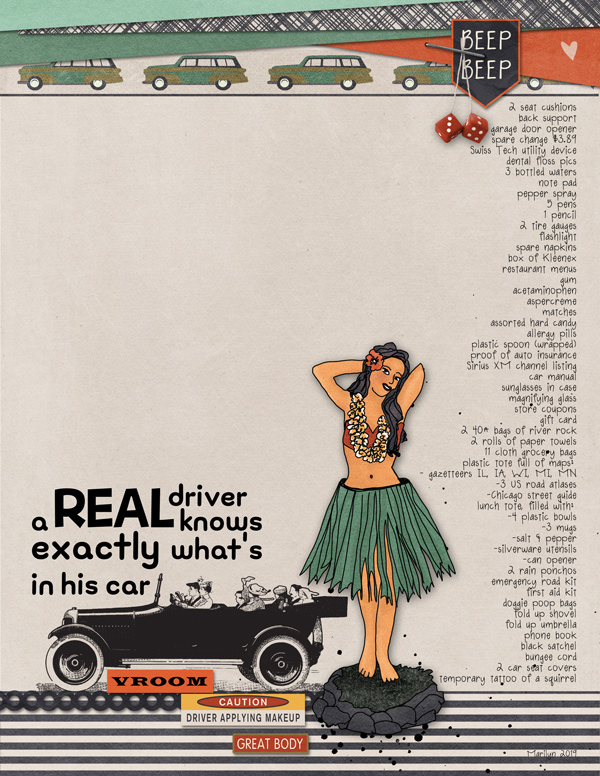 by cindy

by rikki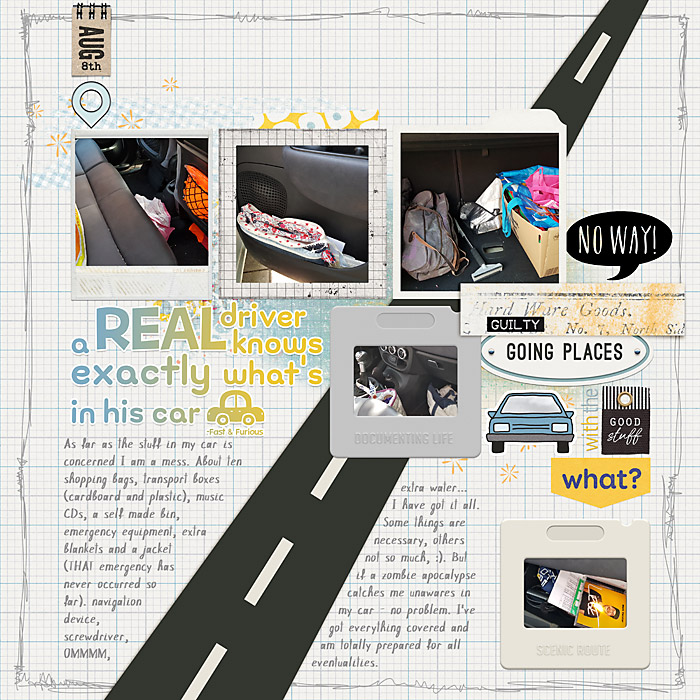 by marijke
Now it's your turn to rock this template! We can't wait to see what you create!
Make sure you use
at least 75% of Pink Reptile Design products
on your page. Once completed, just upload your page to one or all of your galleries and
post a link to your layout in the comments section of this post
before the next challenge goes live on
September 15th
.
ONE
favorite page will be chosen as the winner to receive a
10 dollar coupon to the PRD store
, but really everyone is a winner,
as all other participants receive a 25% discount coupon
to the Pink Reptile Designs TLP store. So all the more reason to join in on the fun, right?!
OK, then, let's see what YOU are driving around in your car!
Wishing you tons of fun and Happy Scrappin'!