Hi everyone! It's Karen. Welcome to the June blog challenge! First things first, we need to announce the winner for the May Template challenge!!! So many super cool entries using Rikki's awesome template, love how you have all made it your own!
The lucky winner for this month is Morgyn!!!
Congratulations Morgyn aka Morgyns!!! You have a notification on your TLP account.
All other participants also received their 25% discount coupons via their Lilypad accounts. Please make sure you check your messages everyone and if your coupon didn't come through send an e-mail to pinkreptiledesigns at gmail dot com!
Here's Morgyn's super cute page:
My children are at the wonderful age of late teen/young adults which is fun as my responsibility is lessening with each day that passes (yay) but it also means they are far less enthusiastic about my taking random photos of them for my scrapbooking. So I have to turn to my fur baby to fill in the blanks and when I am completely desperate, our emotionally neglected fish…
So this months challenge is an easy one, show me your pets and if you don't have any pets then I am more than happy with any other animal that impresses you (Sloths and Meerkats will be viewed very favourably by myself!). Zoo visits, Aquariums, Petting zoos, or maybe even your dream pet- there are endless possibilities!
Now it's your turn to create! We can't wait to see your pages!
Here's how the Pink Ladies have shown their love for all things animal -
by Marilyn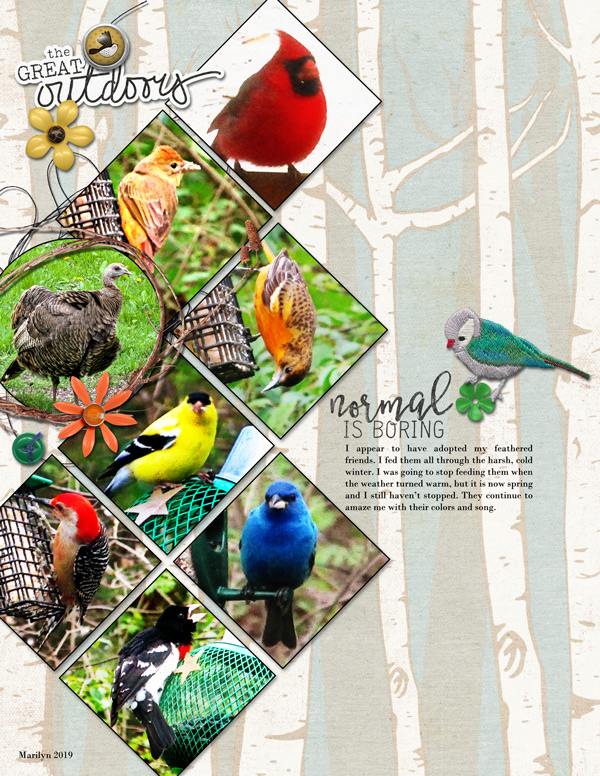 by Marijke
by KarenW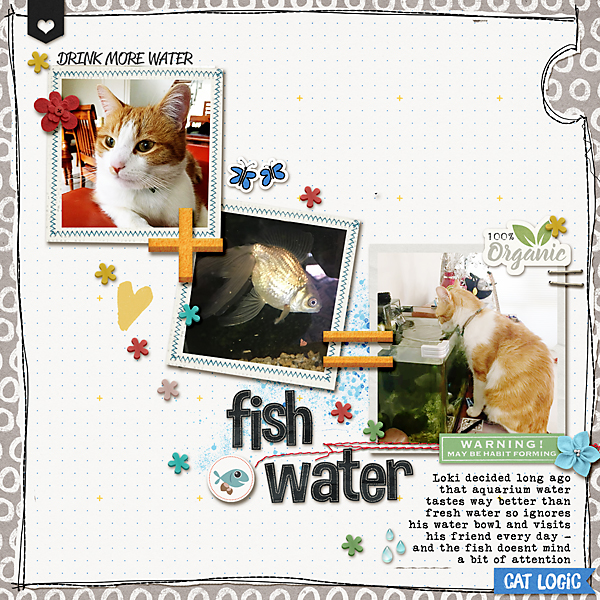 by Cindy
by Mirjam
Make sure you use
at least 75% of Pink Reptile Design products
on your page. Once completed, just upload your page to one or all of your galleries and
post a link to your layout in the comments section of this post
before the next challenge goes live on
July 15th
.
ONE
favorite page will be chosen as the winner to receive a
10 dollar coupon to the PRD store
, but really everyone is a winner,
as all other participants receive a 25% discount coupon
to the Pink Reptile Designs TLP store. So all the more reason to join in on the fun, right?!
Wishing you tons of fun and Happy Scrappin'!