This month I had the pleasure of going through the gallery and checking out all the awesome pages that were created with Mirjam's products.
Here are my three picks, but it was a tough choice:
This page
by Vrielinkie
reminds me of my travel days, just that for me it was key rings instead of fridge magnets. I love the striped paper for the map and how she incorporated the travel elements.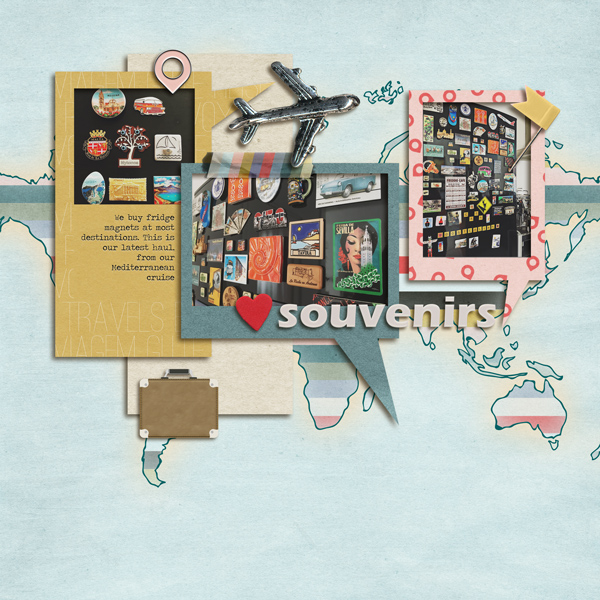 I am getting super hungry when I look at this page
by CheryIndesigns
. Doesn't that look yummy? I really like how the colours of the papers match perfectly with the foodie photo. And the "E" in the title - ah, just gorgeous!
Pink and kraft is my favourite colour combo and
Psychozoe
has made the perfect layout with it. All the bits and pieces, photos and ornaments. The page still looks like an Advent calendar without being one - and I love advent calendars! The string and tiny buttons and tags are a perfect finishing touch.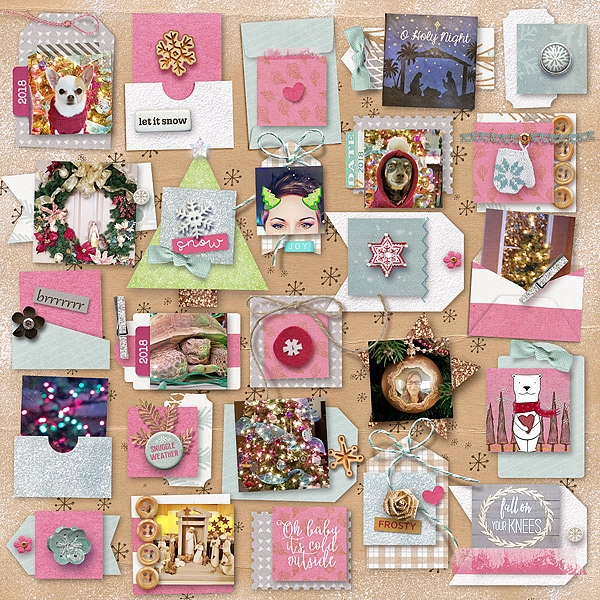 Keep making those pages and sharing them in the Pink Reptile Designs Gallery! Your page might just be the next one featured on the blog!