Hello scrapping friends. I have to admit, I've been in a bit of a scrapping rut lately. I don't know what has happened to my mojo. But, one thing I do know, is that if I browse my Pinterest collections, I usually can find something to inspire me. Take for instance this adorable page made by VBeata with cute floral doodle stamps.
I love how she used those doodles - but one of the most creative things about the page is how she uses realistic flowers to go with all the doodled stems and leaves! I love this idea!
For my page, I didn't want to scrap lift this as is, but rather wanted to draw a bit of inspiration from that idea and see where it could take me. I love it when the end result of a scrap lift is something completely different. So as I looked through Pink Reptile's most recent kits I found this amazing stamp of a stem with leaves in her
Pure & Simple elements
. The texture is rich and gorgeous. I decided to make a spray of those leaves bursting out from the top area of my photo and then added a bunch of realistic flowers in rich autumn colors. It resembles the original page idea but it is also really different and "my own". Here's how my page turned out after borrowing this sweet idea from a talented paper scrapper.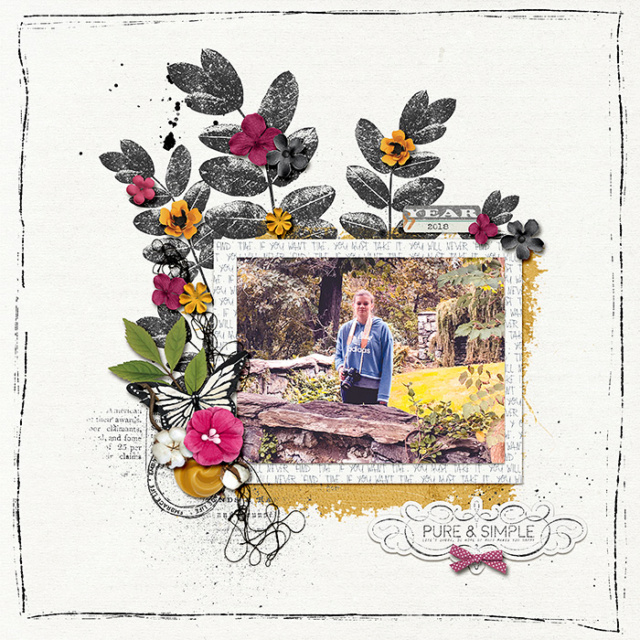 Thanks for looking and may your mojo be mighty!