In this post I will show you how I made this super cool memory jar. I saw
several examples on Pinterest
and I just loved the idea!
For my jar I used
elements
and
papers
from Pink Reptile's Farm Fresh collection.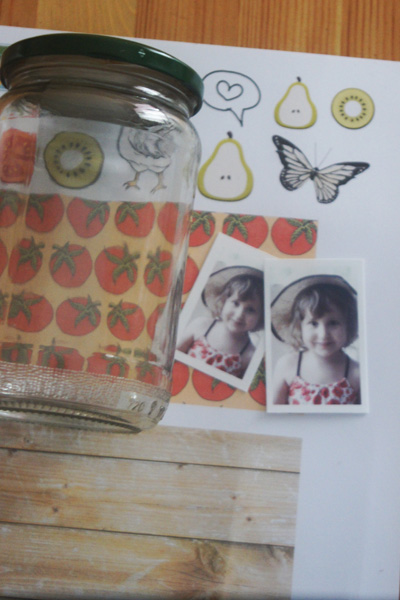 I filled my jar [I used an old can of green beans but any pot works] with a bit of sand.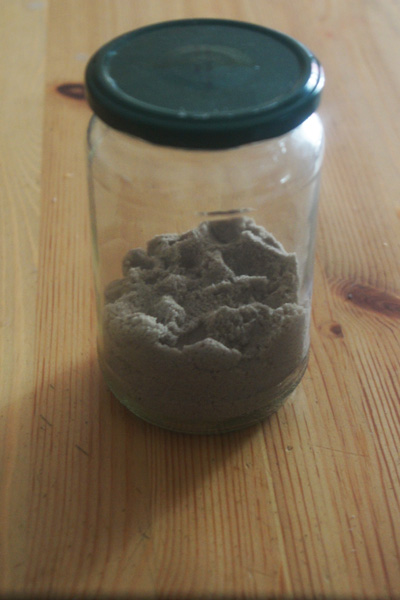 Then, I began decorating. I cut the pear element and I glued it on my photo.
I placed my photo in the sand.
I completed the decoration with different paper and wooden elements.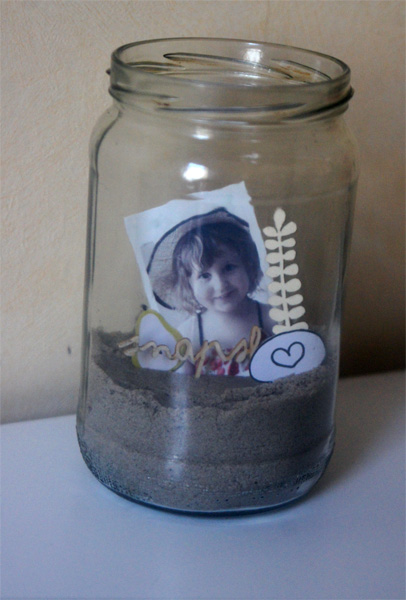 I decorated the lid of the jar with a paper from Farm Fresh and I added a butterfly from the same kit.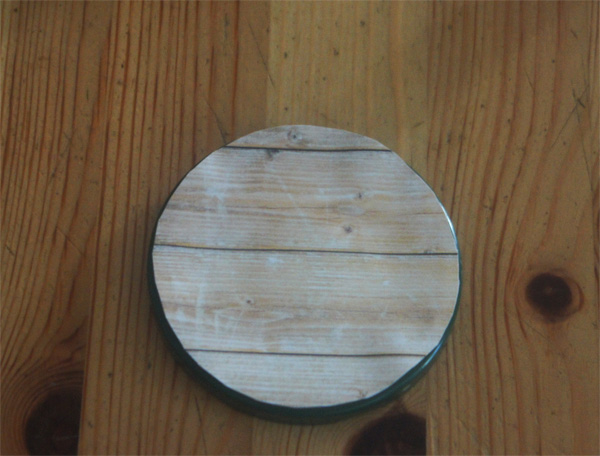 My jar with the closed lid.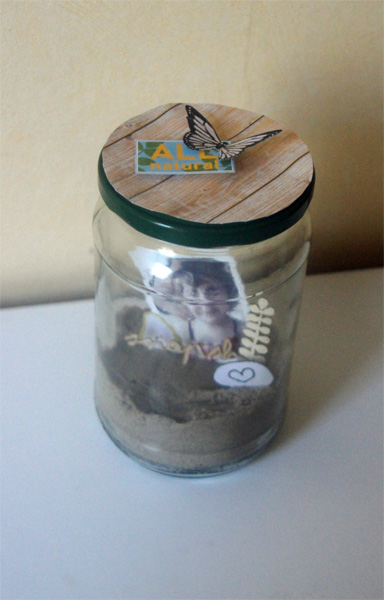 As a finishing touch I added one last element: a little piece of rope around the pot with a kiwi element used as a cute hanger.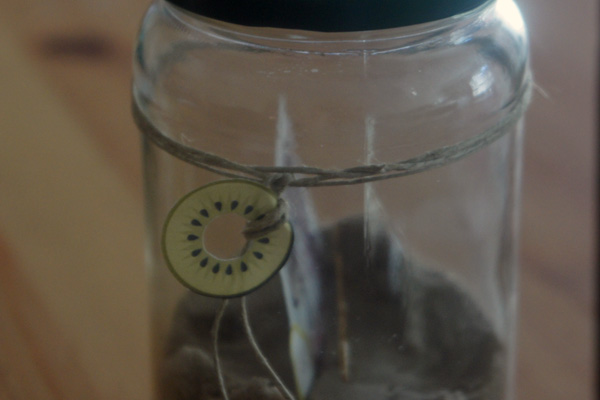 Then, I added some beads created from seeds. I choose these beads to keep the natural effect: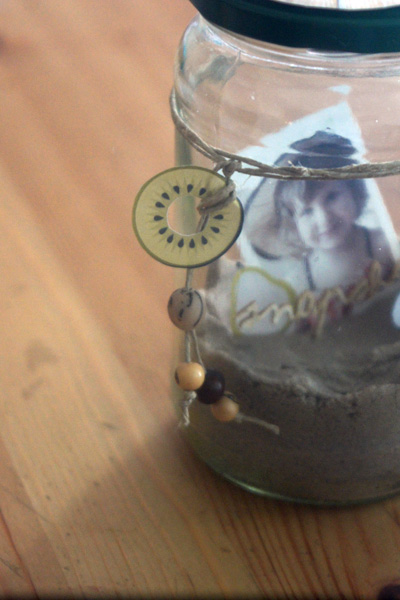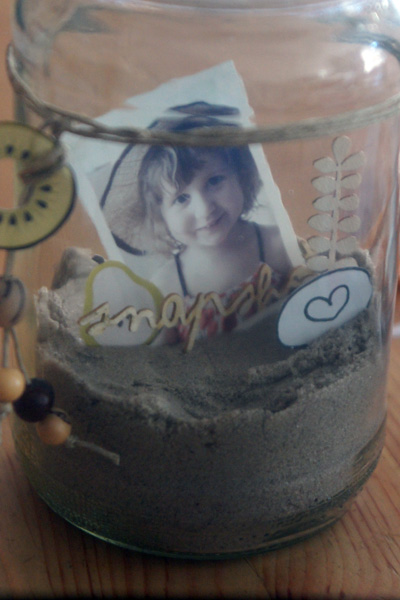 My jar is finished !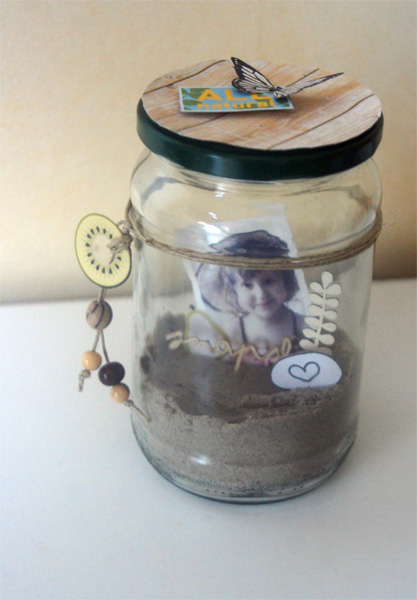 As always I hope you enjoyed my post and if I inspired you in any way, shape or form then by all means make a photo of your project and upload it to your gallery so you can leave a link in the comment section below! I'd love to see what you made!