Hello! Today I'm sharing a quick page I did with
Pink Reptile Designs' Love Lives Here kit
.
You can buy these kits here:
Love Lives Here Elements, Love Lives Here Papers, & Love Lives Here Tapes
I wanted to customize a few of the elements in the kit to make them more personal for a family themed layout. Here are a few of the elements I grabbed to see how I could play with them in fun, easy ways.
The house element has some fun windows and doors and I thought it would be fun to pop in some family photos. I also thought the boy and girl paper dolls would be really cute if I placed little photo of my family's faces on them. The postage stamps would be cute as little frames for a fave family photo. And lastly, that share the love banner flag could be personalized with our last name and the date we became a family (for some that means the date of marriage or even the birth of the first child).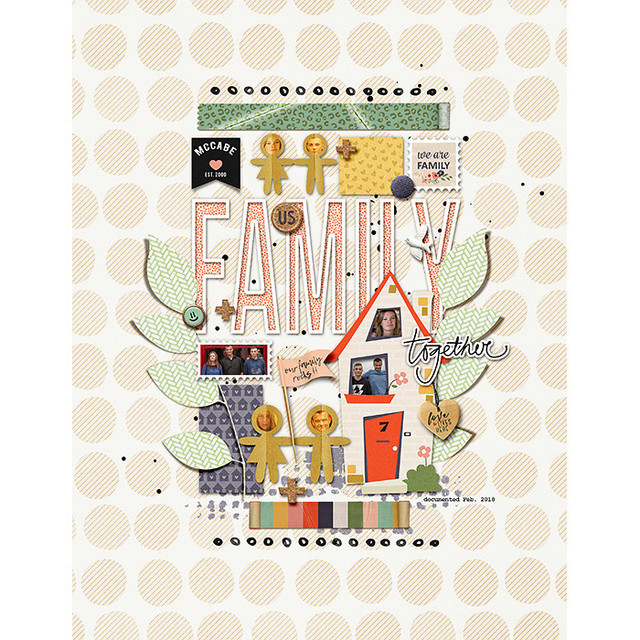 So here is how my page came out after I personalized a few of the cute elements Mirjam included in this sweet family themed kit. I love it and think it would be adorable framed and placed in our entry way! I could see making these for family and friends for house warming gifts or Christmas gifts.