Sometimes I need a template to inspire me when I want to scrap a page. In today's post I am going to show you how I made my page using a template from Just Create and Scrap. It's a French team that offers a new template every week [I am in their creative team].
This is the template I am going to work with: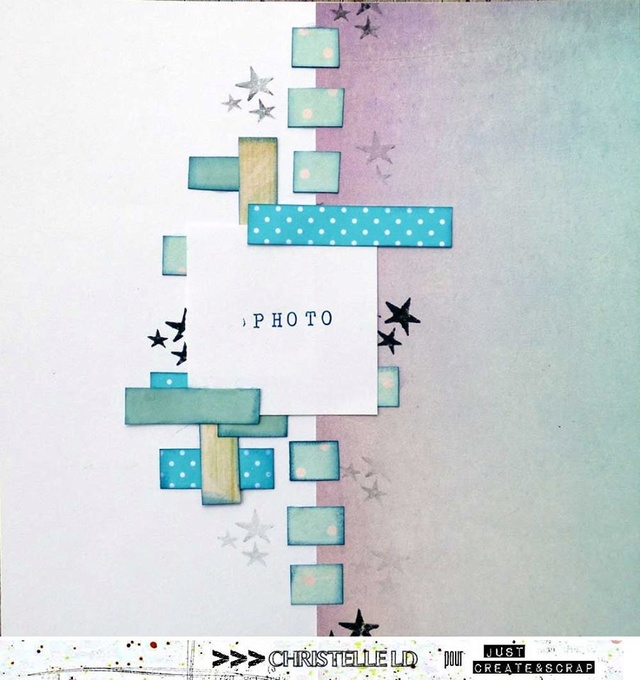 I printed papers and elements from different products designed by Pink Reptile Designs, and I followed the template.
I began by gluing a piece of paper on the left half of my page [
Forget Me Not | Papers
]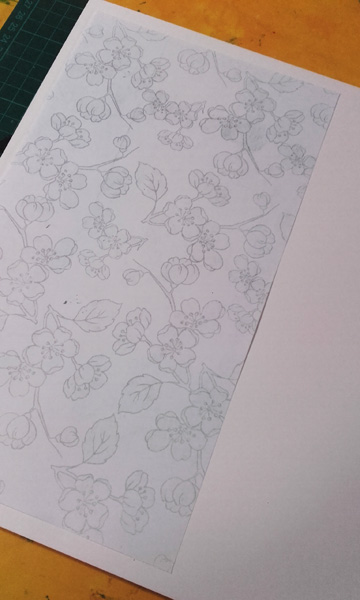 Then I cut a piece of paper [from
Garden Party | Papers
] to glue on my page :
On the paper tape, I added a piece of greenish blue masking tape :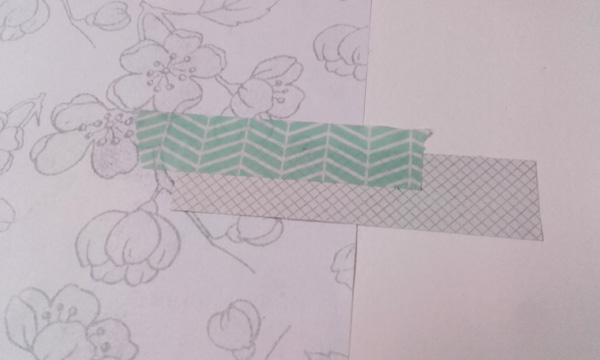 Then I added a tag titled BONHEUR which means happiness in french. I adhered this tag with 3D self adhesive foam tape:
I created my page with several clustering of papers
I put the photo on my page :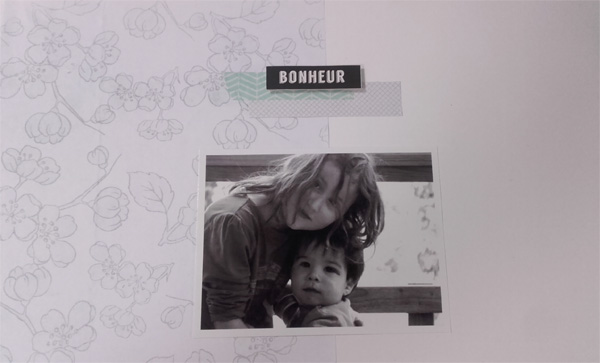 Below the photo, I added other pieces of papers and masking tape [from
If Only | Elements
and
Garden Party | Papers
]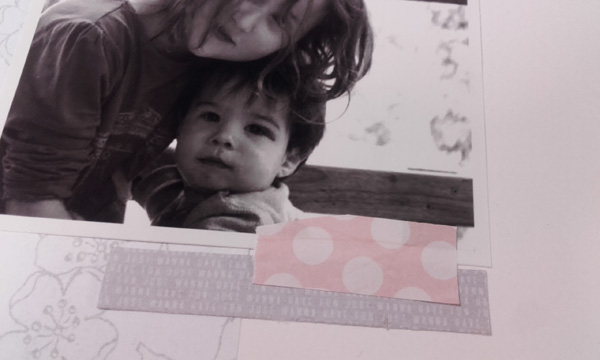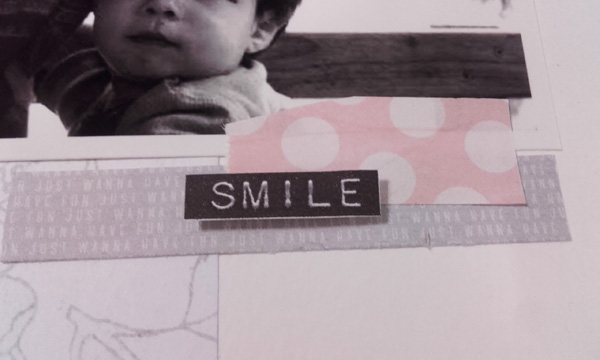 Smile dymo is also attached with 3D self adhesive foamtape [dymo is from
Say Cheese | Elements
]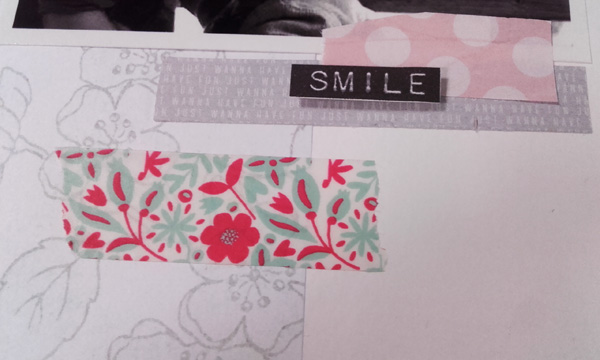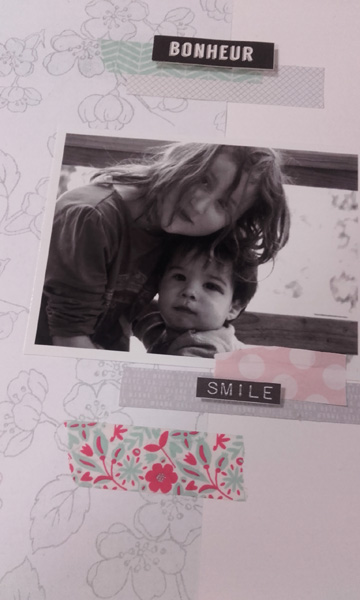 On this piece of masking tape, I glued a quote printed on a grey paper [quote is from
If Only | Elements
]:
Then I adde a little rectangle of yellow paper [from
Forget Me Not | Papers
]: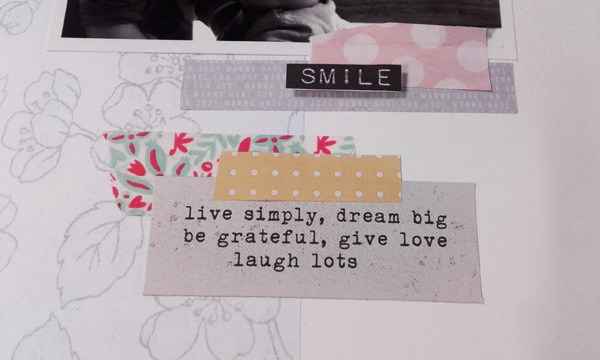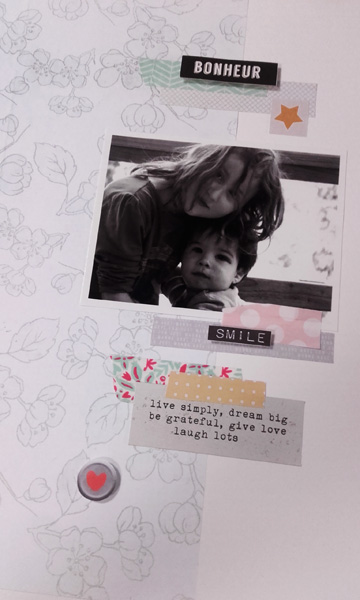 I added a printed element with a heart [from
Me, Myself and I | Elements
]. Again this one is attached with 3D auto adhesive foam tape. And I added a star element [from
Say Cheese | Elements
] at the top of my page, on the first cluster: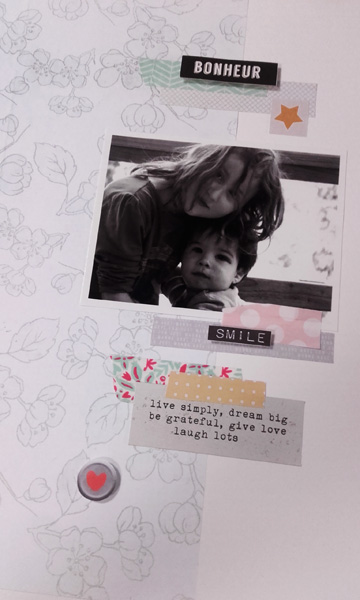 The finishing touch to my page is the big word ENSEMBLE [means Together in french] cut out of black cardstock:
And voilá! My page is finished!
As always I hope you enjoyed my post and if I inspired you in any way, shape or form then by all means make a photo of your project and upload it to your gallery so you can leave a link in the comment section below! I'd love to see what you made!