In France, January was cold and rainy... this made me long for the sun so I decided to use my photos taken during my last holidays in October and create a layout with some sunshiny colors.
I actually created my whole layout in Photoshop before I printed it.
I chose my photo and I put it in the center of my digital page.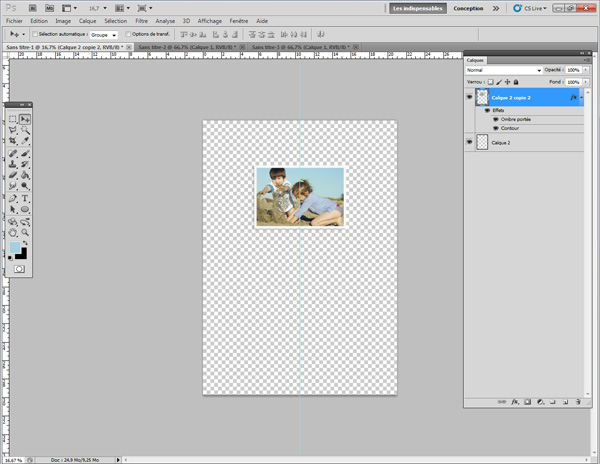 Then I created my title with two of my favorite Pink Reptile alpha's : first one is this cute little stitched
Garden Party Alpha
.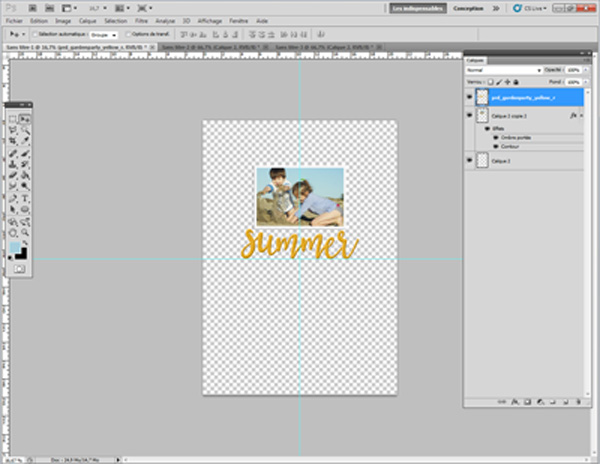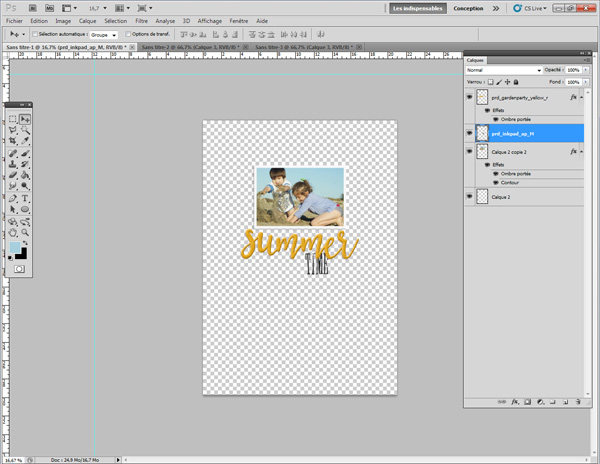 The next step was adding some interest and texture to my background with ink splatters brushes.
I selected colors from my photo so they would match perfectly.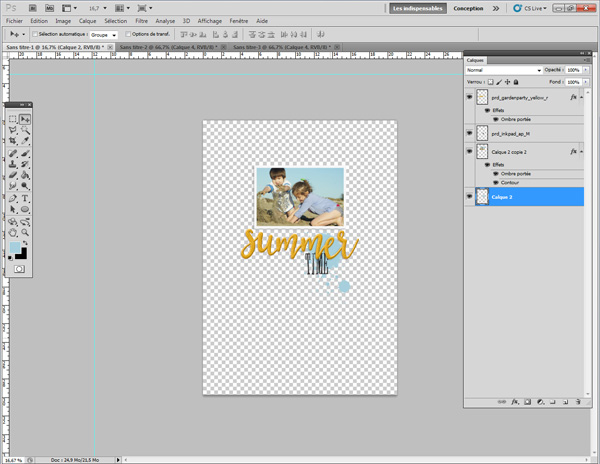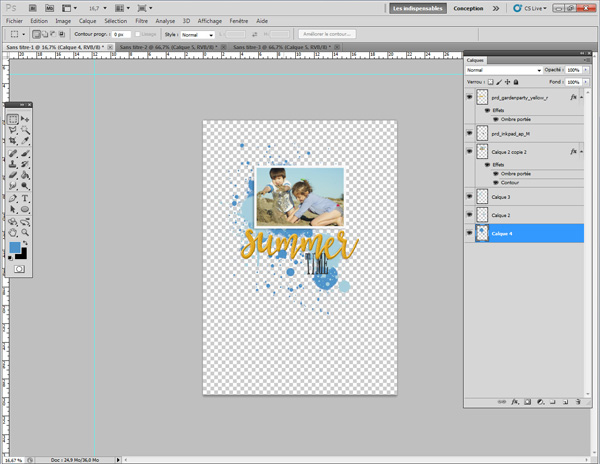 Then I replaced my photo by a grey rectangle so I'd have a guide for my actual photo after I printed my page on a piece of cardstock.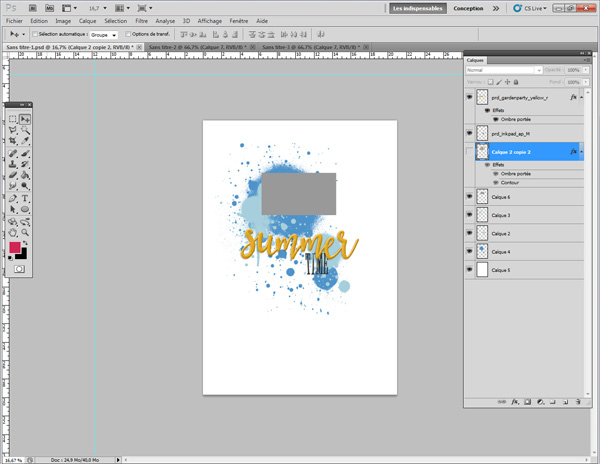 Now my layout is ready to be printed :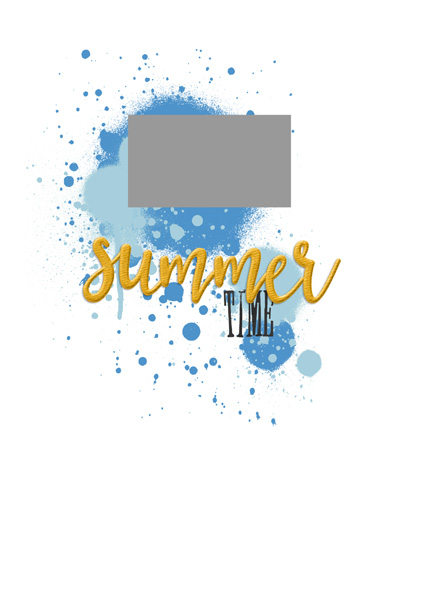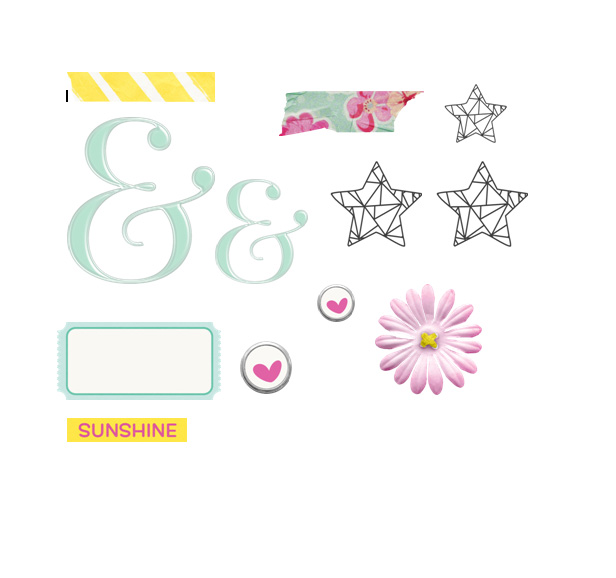 My papers elements are printed :
I added two pieces of yellow tape around the grey rectangle. These tapes will be under my photo
I added autoadhesive 3D foam behind my photo and stuck it on my background.
Here you can see the depth this creates.
As a finishing touch I added a wordstrip and voila, my page is finished!
Printing backgrounds like this is an easy and fun way to create a hybrid page!
As always I hope you enjoyed my post and if I inspired you in any way, shape or form then by all means make a photo of your project and upload it to your gallery so you can leave a link in the comment section below! I'd love to see what you made!