It's time to prepare for Christmas ! For me, the first step is the creation of an advent calendar.
I received an order in a box and I decided to recycle it and use it for my advent calendar.
I love recycling daily objects and give them a second life !
My son chose red, orange and blue colors from
Pure & Simple | Papers
and
Tales of Spring | Papers
. My daughter chose blue and pink colors from
Tales of Spring | Papers
.
I cut 24 squares
And I folded them to create small envelopes. I chose this format because they remind me of letters for Santa Claus. Each day my kids will open an envelope to discover their gift.
It's just a matter of patience !
On each envelope I glued a number from
Countdown To Christmas | Elements
. I use them each year, they are perfect for Daily December or like in this case an Advent Calendar.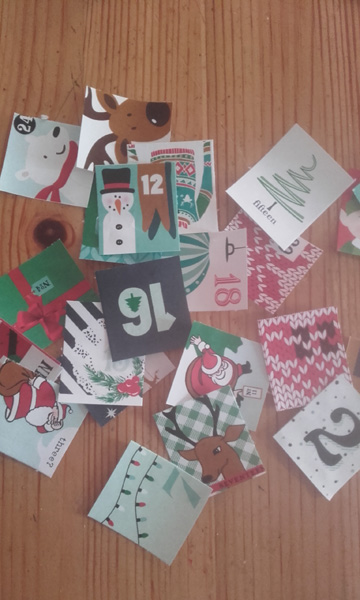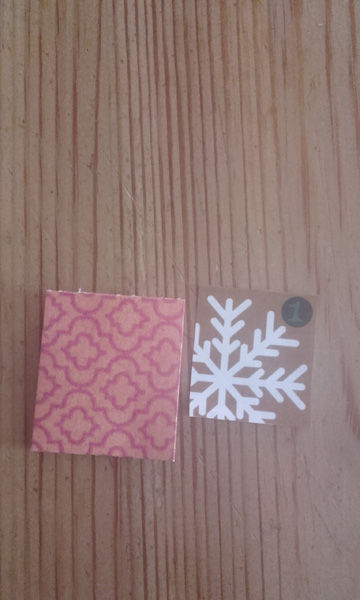 Then, I glued each envelope inside my box.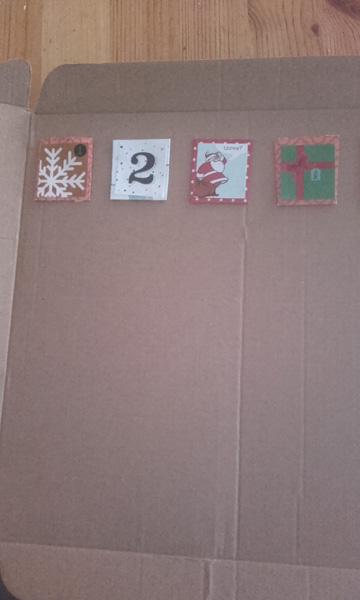 My sons advent calendar is done !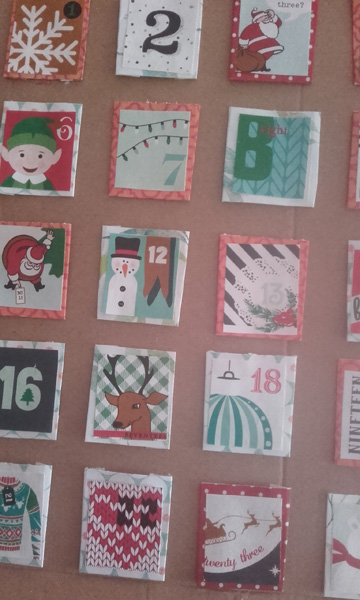 As you can see I slid a piece of paper in each of the envelopes. That little piece of apper reveals what the gift is. For example: Day one is a DVD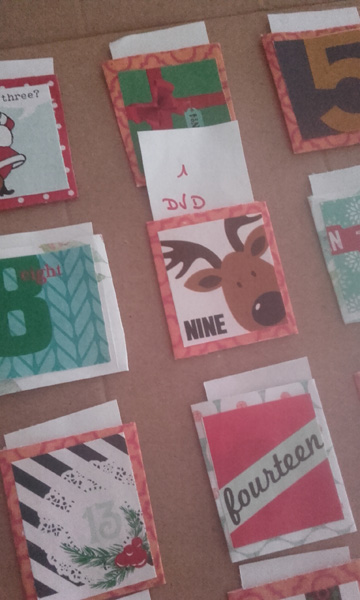 I prepare for the calendar all year round by gathering fun stuff and small toys from the flea markets.
The day after, I created my daughter's advent calendar: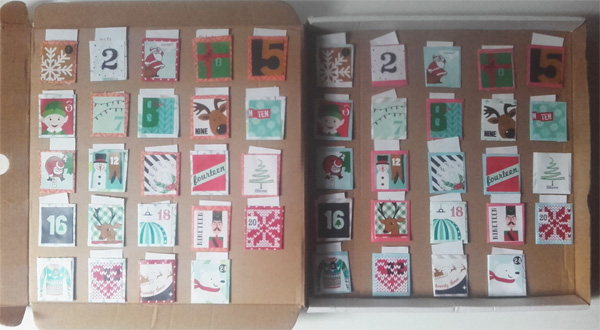 To fnish, I decorated the cover of the box: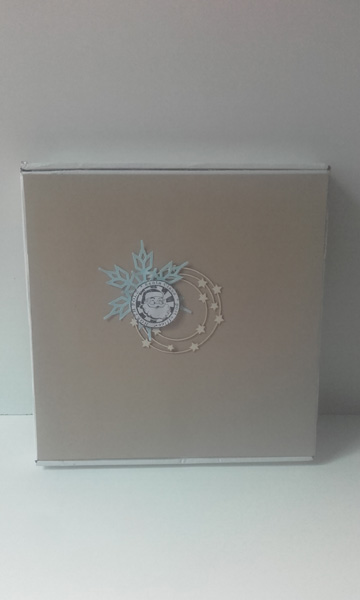 I choose a minimalist style: one wood element, one snowflake cut from blue paper from T
ales of Spring | Papers
, and a stamp printed from
Ho Ho Holidays | Wordart
.
Now with bith calendars finished, I can't wait for december 1st !
As always I hope you enjoyed my post and if I inspired you in any way, shape or form then by all means make a photo of your project and upload it to your gallery so you can leave a link in the comment section below! I'd love to see what you made!