Hey everyone! I'm popping in with a quick little font and title tip for today.

One thing I love to do to help with making quick custom titles is to simply layer two different colors of the same font. I usually pull the two different colors straight from the photo (or sometimes from the digital scrapbooking kit I am using). Then I shift one of the font layers down and over a few pixels to create a layered, almost 3D look. From there you can make the title into a sticker, add some styles, or leave it as is.

Some fonts have font families, or variations, of the same font. Like Hammock font has black and then rough. The rough version of the font is just scratched up and distressed a bit.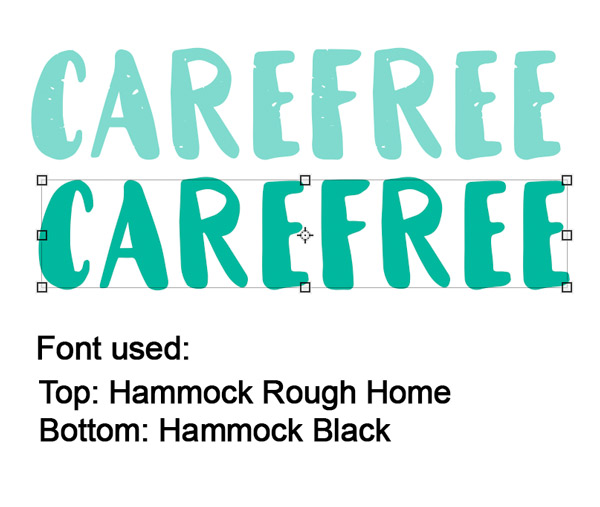 When you layer the rough font over the black base you can see a tiny bit of the black base font peek through. I usually shift the base over and down a bit so you can see the bottom font a bit better.

Another fun layering tip with font families is to find a font family that has a shadow font or an outline font included. Zing Rust has this fun shadow font and then a solid fill font (among a few other neat choices too) that will make layering different colors of the same font really fun. Here's an example of that font below: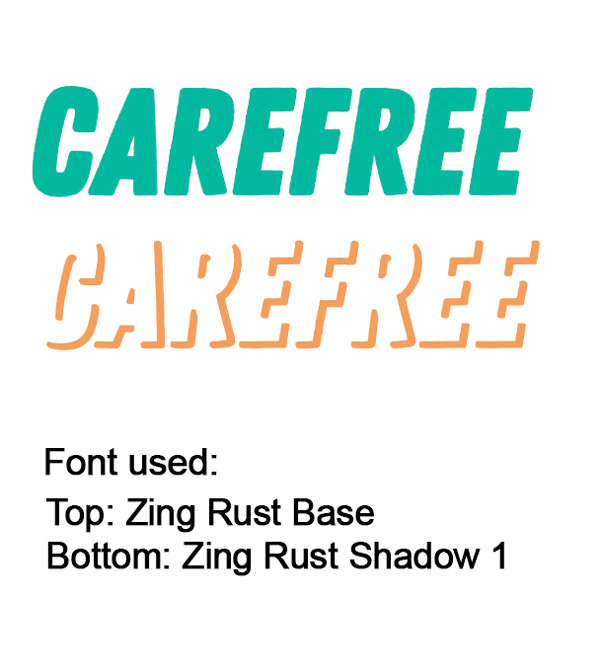 And here is how it looks layered and with the bottom shadow layer shifted over and down a few pixels.

And here is a page I created using this two color font layering tip. I used the font Blue Planet and made the title into a little sticker with a white border around it. The colors were pulled directly from the photo.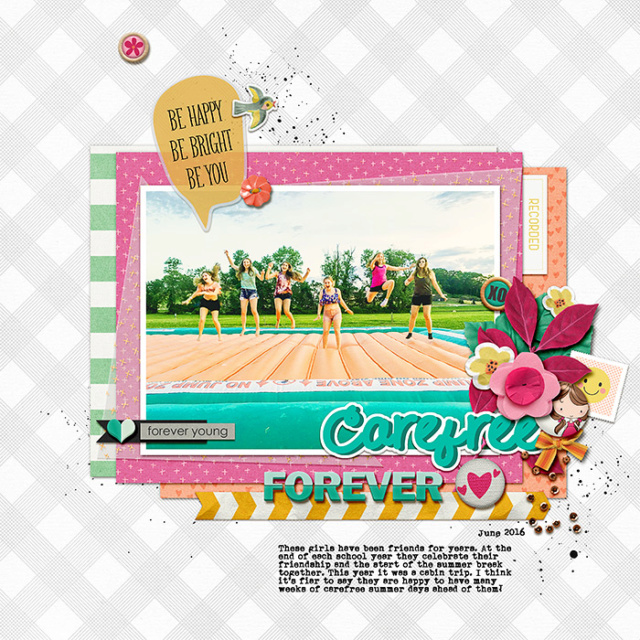 This is such a super quick and easy way to title your pages and get a chance to play with all those fun fonts you are hoarding!