In April I spent some days in Southern France for the holidays. I created a hybrid album to keep memories of these days that I would like to share with you.
I used
Tales of Spring | Papers
for my album and I picked up elements from several Pink Reptile Designs products.
For starters, I printed all papers and elements, after having recolored some of them to better match my photos: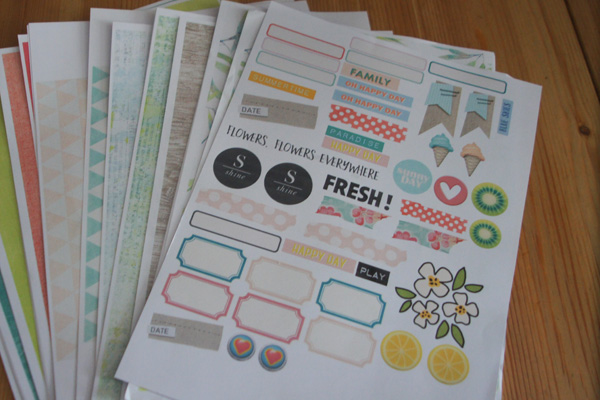 I cut several rectangles in white cardstock to create my pages and dividers.
I organized the pages and the photos in front of me, on my scrapbooking table, to know how to decorate each couple of pages and its divider: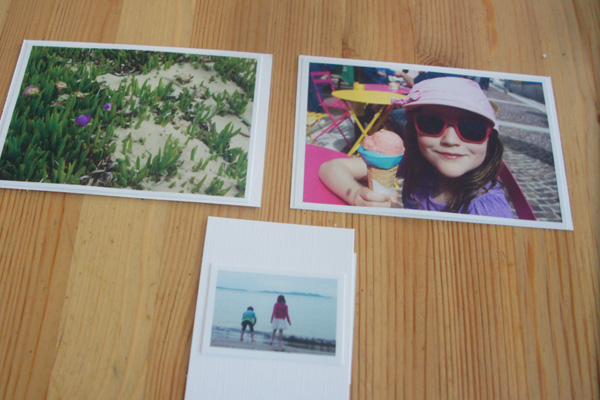 Then I began the creation of my album.
I'll show you some examples of pages of my album.
For the first divider, I used a paper from
Tales of Spring
and stuck a floral tape from
If Only | Elements
underneath it, then I adhered the photo on top: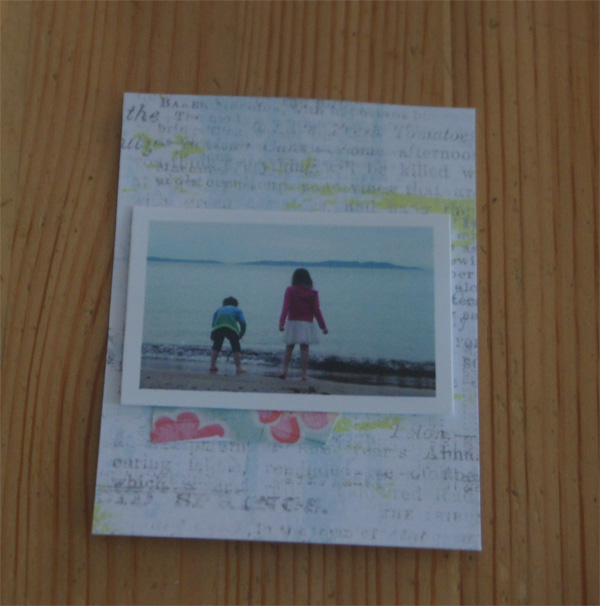 After that, some die cuts and a tag from
More Than Words
.
As a finishing touch, I also added a paper clip.
On the back side of the divider, again some die cut leaves [made with Cuttlebug].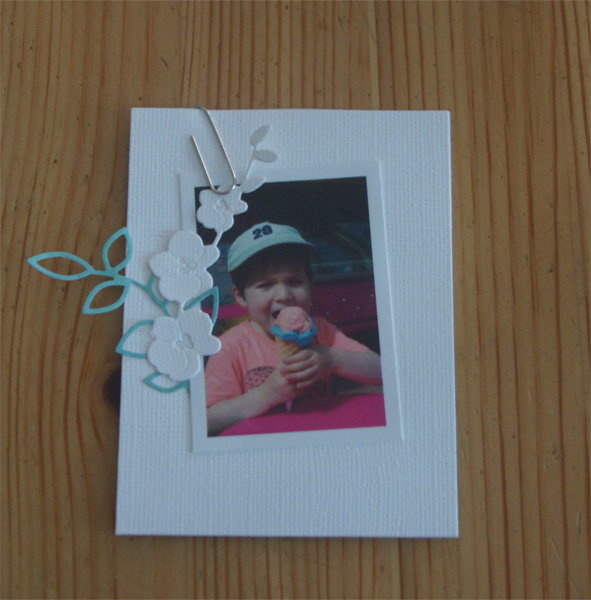 And then a cute ice cream element
Tales of Spring
stuck in there with a 3D autoadhesive foam to add a bit of depth.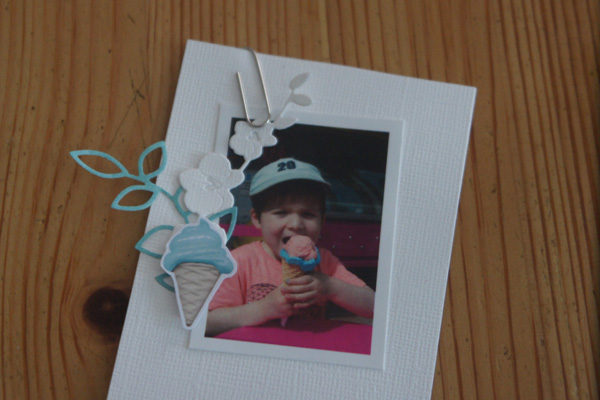 The divider between two pages of my album.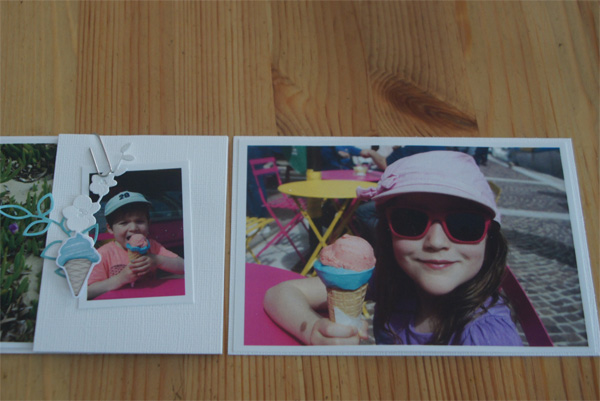 Another example: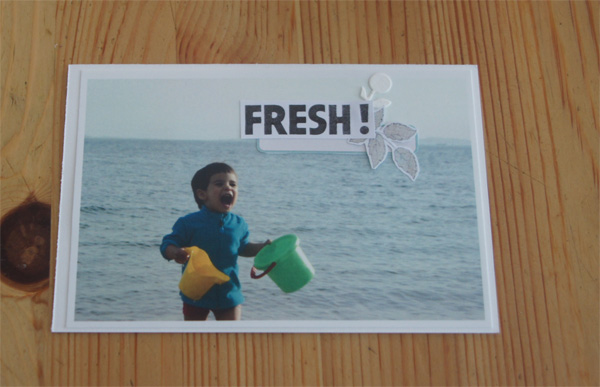 For this page, I used a tag from
More Than Words
, a wordart from
Tales of Spring
, leaves that I cut from a
Tales of Spring paper
, and more die cut leaves.
The complementary page is this one :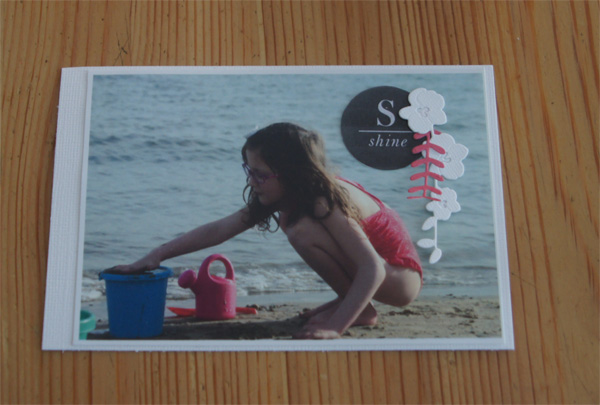 And here's the divider: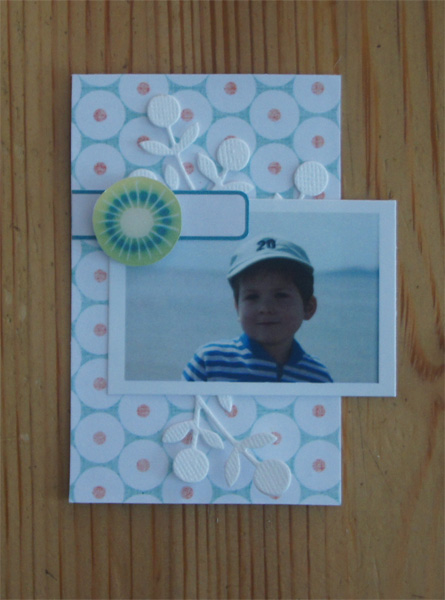 With a paper from
Tales of Spring
as background: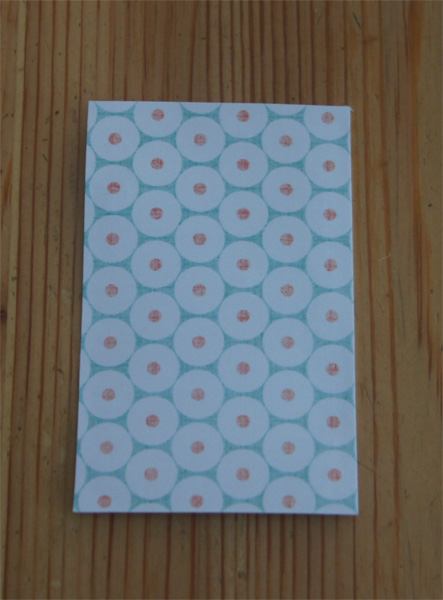 Die cut leaves
The photo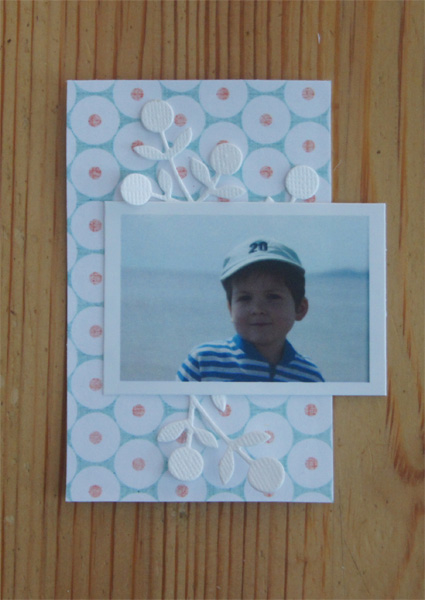 A tag from
More Than Words
, and a kiwi from
Bakers Gonna Bake
: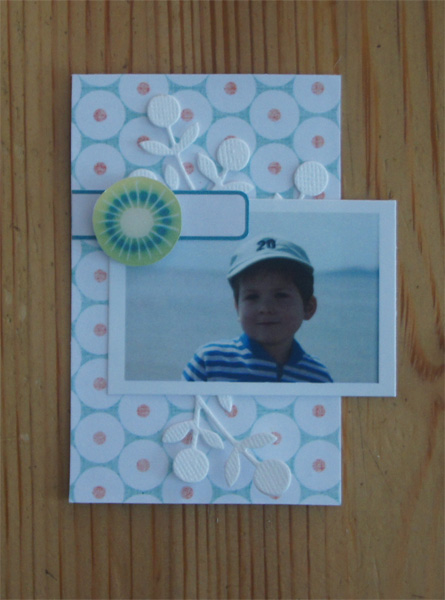 And one more page: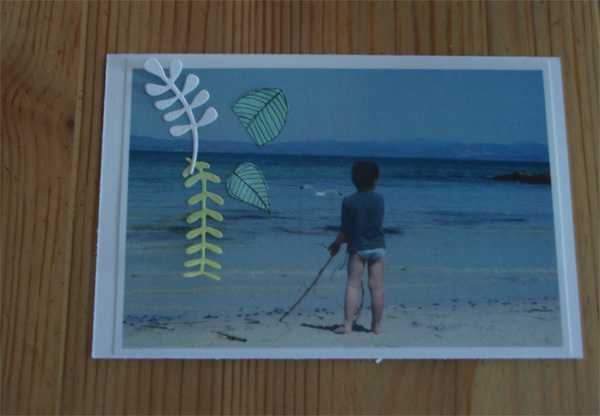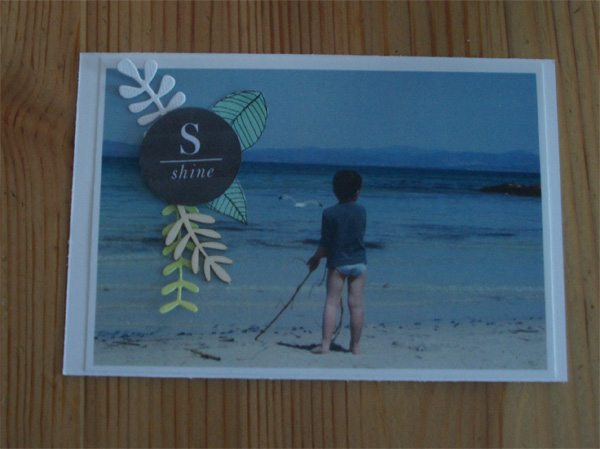 The next step was the piercing holes to bind the pages together and create my album: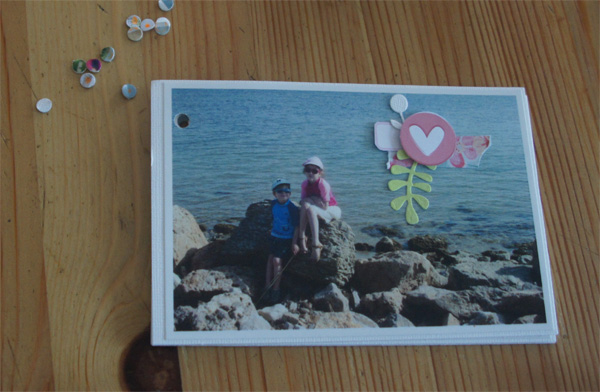 And finally I made the cover of the album.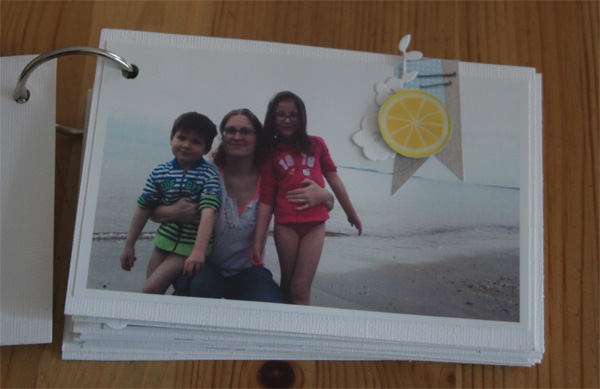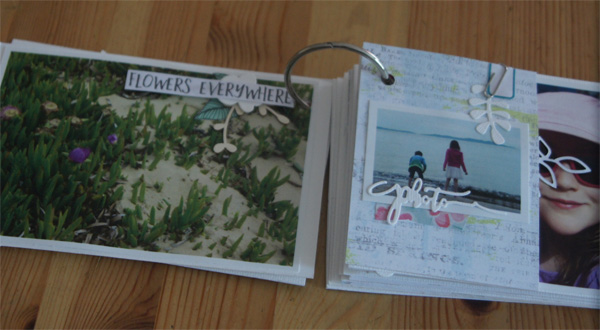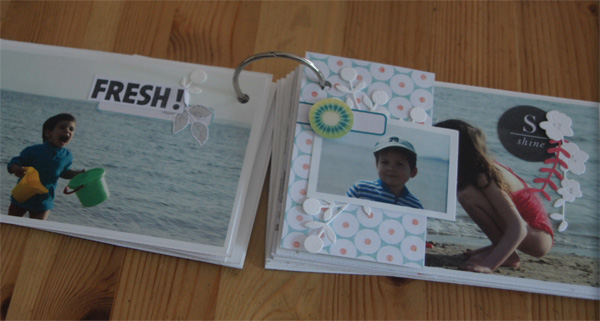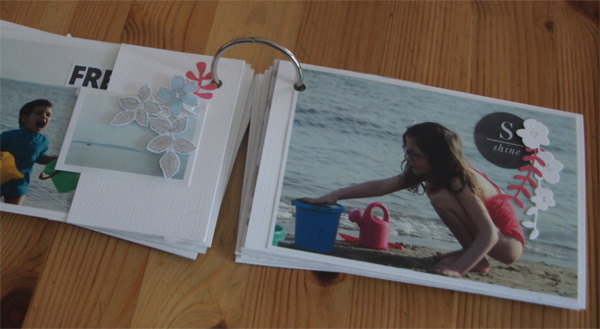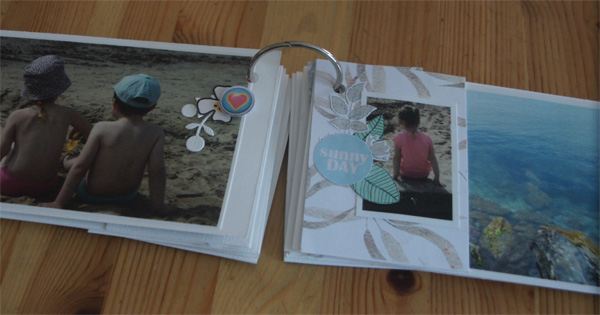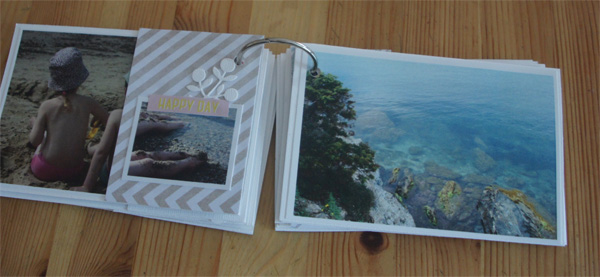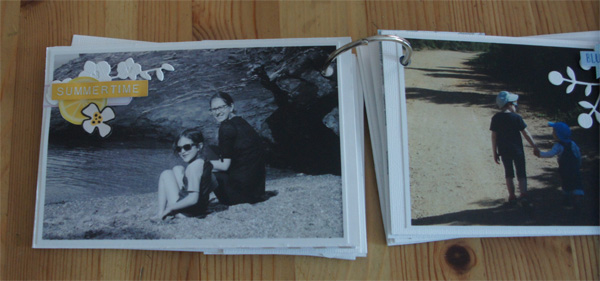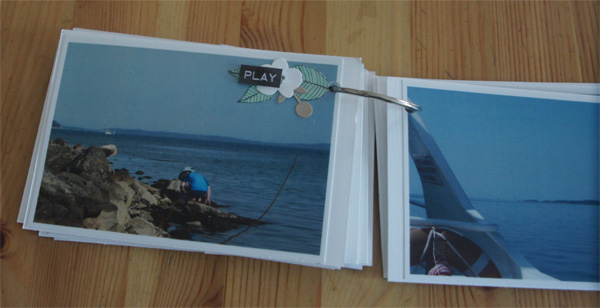 And album is finished!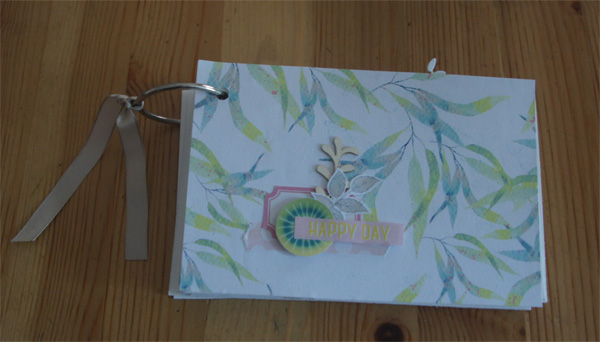 As always I hope you enjoyed my post and if I inspired you in any way, shape or form then by all means make a photo of your project and upload it to your gallery so you can leave a link in the comment section below! I'd love to see what you made!