Hi everyone! Today I wanted to share a fun idea for your iconic travel images. Before I try to explain, let's just have a quick look at the inspiration I found on Pinterest (found at ABDUZEEDO.COM/WILD WIND/DESIGNS.VN).

I thought this idea would translate so well to digital scrapbooking ... I can see creating these as covers for travel and vacation albums or as special stand out pages in our books. The idea of creating travel photography monograms probably works best with photos that are instantly recognizable as being associated with a specific city or place, like the Statue of Liberty in New York harbor or the Eiffel Tower in Paris, but feel free to experiment. This could probably work for a lot of different types of photographs and events. The possibilities are endless. But for now ... I did focus on keeping with the travel theme.
I had so much fun recreating this look with some of my photographs of the places I have recently visited. Here's a few that I'd like to share with you.
First is NY City. This is the flatiron building and it's long lines lend itself to the long lines of the N in New York.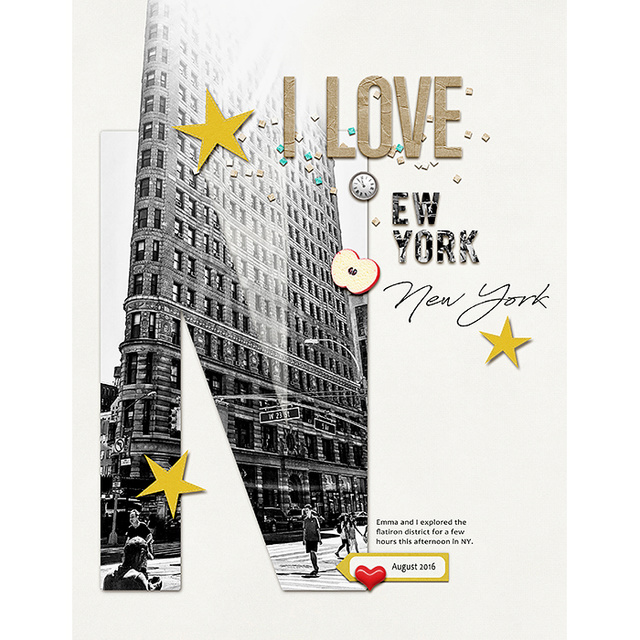 I also did one with a photo of a celtic cross gravestone marker from our visit to Ireland. Again the long lines of the cross really compliment the I in Ireland.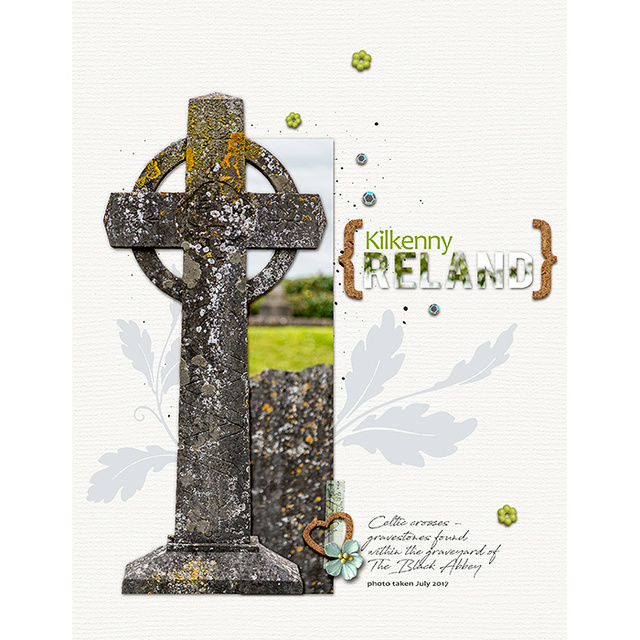 And the last one I did was of the new ferris wheel in Montreal. Even though the M in Montreal does not have any complimentary curves (as does the wheel), I kind of like the break the wheel makes in the sleek, linear shape of the initial M.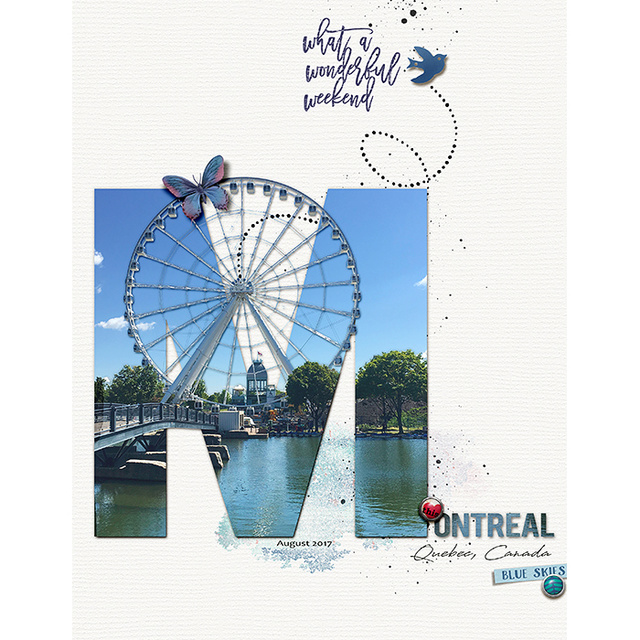 Tip: to create this look I grab two copies of my photo and lock them so one image does not accidentally get moved and misaligned. I clip one copy to the large monogram/text/initial and the other I extract from the background so that it breaks the bounds of the monogram.
So next time you sit down to scrap some travel photographs - consider making a travel photography monogram. If you give this a try, we'd love to see what you create!