As you know I LOVE fonts but while vamping my blog I discovered I never really thought of how to combine fonts before and which fonts would look good together. Since I needed to make choices I searched the web for ideas and started experimenting. It took me quite some time to decide but finally I chose to combine Oswald and Duru.
A great font combo not only looks good on a blog but will also add that little something extra on a scrapbook page, handmade card or invitation.
With that in mind I've paired up some of my favorite font combinations found on the web, featuring some of my favorite typefaces. And the best thing is
all fonts shown are available for free
!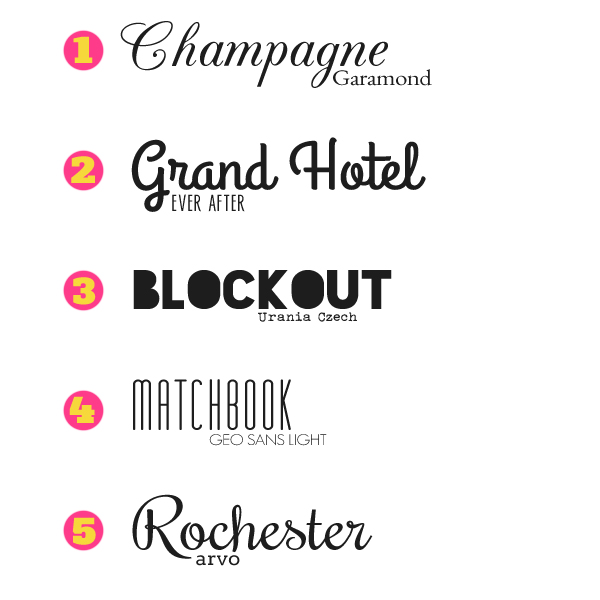 1. CAC Champagne & EB Garamond, 2. Grand Hotel & Ever After, 3. Blackout & Urania Czech,
4. Matchbook & Geo Sans Light, 5. Rochester & Arvo